GXE / FXE EMBEDDED CONTROLLERS
A new dimension in island based fuel management system
Designed for the Fleet Operator, the GXe and FXe Embedded Controllers feature an integrated Fleet Management Software.

Features:
Eliminates the need for a PC at every depot for recording fueling transactions
Tank gauge and bund alarm interface.
The Controllers can be programmed through Balvin Central Control software (BCCS) from a central location.
Data linkage options:
Memory stick
LAN cable or wireless
Modem land line or GSM

MODELS
The GXe controls a single dispenser while the FXe can control up to four Dispensers .
Memory Stick/ Pendrive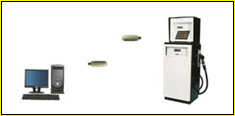 Wireless LAN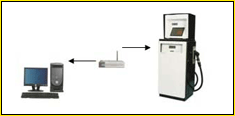 GSM/GPRS – landline modem